---
To: Viking2002
Ya know, I bought a used truck in January. Now that things have warmed up, I think you just explained what must have happened in this truck!
LOL
7
posted on
05/26/2012 11:04:39 PM PDT
by
Nik Naym
(It's not my fault... I have compulsive smartass disorder.)
---
To: Nik Naym
I had a '93 Mazda once and a gallon of milk leaked about a half a pint into the carpet on the way home from the store, and I didn't realize it until the next day. And it was summer. It took over two years to get the smell of curdled moo juice out of the car.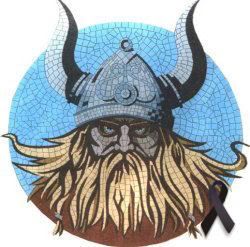 "As democracy is perfected, the office represents, more and more closely, the inner soul of the people. We move toward a lofty ideal. On some great and glorious day the plain folks of the land will reach their hearts desire at last, and the White House will be adorned by a downright moron."
--H.L. Mencken, The Baltimore Evening Sun, July 26, 1920
9
posted on
05/26/2012 11:10:33 PM PDT
by
Viking2002
("Always with the negative waves, Moriarty, always with the negative waves!" - Sgt. Oddball)
---
To: Nik Naym
Salve
LMAOF LOL
Hey you know LOL
Merci
---
To: Nik Naym; Viking2002
Funny.
Not to hijack the thread but I bought a used Mitsubishi Eclipse that was just fine until one summer day I left the windows down while inside a bar and there was a thunderstorm.
Came back out to the car later and it was soaked inside and smelled like rotting garbage. Took 3 days to air that sucker out.

22
posted on
05/27/2012 4:26:31 AM PDT
by
Looking4Truth
(PTSD has a cure, it's PTSF (Peace! Through Superior Firepower...))
---
FreeRepublic.com is powered by software copyright 2000-2008 John Robinson