---
To: DJ MacWoW
---
To: onyx
Unfortunately products aren't always clearly labeled. Sometimes they only list the US distributor.
52
posted on
05/24/2012 11:51:31 AM PDT
by
DJ MacWoW
(America! The wolves are here! What will you do?)
---
To: onyx

Click the Waterfall

Please Donate and Take Us to Green!

New monthly donors each generate a $10 donation from Sponsors
New Dollar-A-Day Club members generate a $25 donation from FReeper Ron C.

---
To: FReepers; FRiends; Patriots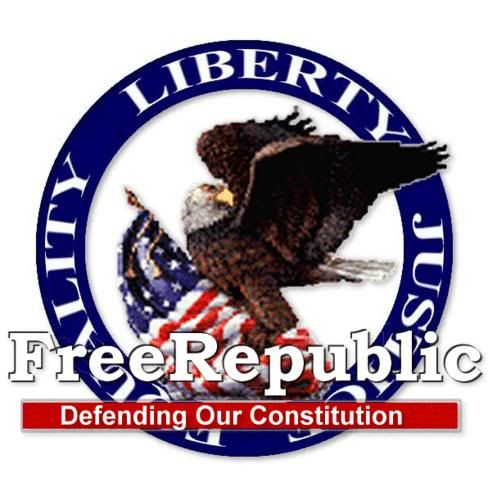 404 - KEEP IT AWAY!

FREE REPUBLIC IS HERE TO STAY!!
IF you have already donated, this isn't to you, because you already know that Free Republic needs all regular users and members to donate to keep Free Republic independent and that's precisely what we're going to do!



If you are a regular and member but haven't yet donated, today would be a most opportune time. Our 2nd Quarter FReepathon is nearing another month's end and, like you all, we'd like to wrap it up ASAP.

As you know, we've had to lighten our load, by getting rid of some anti-FReepers and other nuisance trolls who were disrupting our forum by playing to their buddies at the hate site BELLYUPRINOSRUS whose sole purpose is to bring down Jim and Free Republic. Of course, that's not happening.

FREE REPUBLIC is HERE TO STAY!

Our New Monthly Donor Campaign is already into Round #7! Wonderful and very generous FReeper Sponsors have and continue to donate $10 for every New Monthly Donor. They have pre-paid for the next Forty-eight New Monthly donors!! Plus super generous FReeper RonC is donating $25 for every New Dollar-A-Day Donor!

During our 1st Quarter FReepathon 145 FReepers and former Readers (Lurkers) became New Monthly Donors, so that meant the generous FReeper Sponsors kicked in an additional $1,450!!



Please do your part to keep Free Republic running strong and totally independent. To make your donation or to sign up Monthly, simply Click here!



Please also know, that every donation, no matter the amount, is truly and greatly appreciated. $5, $7, $10, Monthly makes you a hero at Free Republic.

Thanks very much, everyone and May God bless and keep you all!

If you prefer to donate by mail:

Free Republic, LLC
PO Box 9771
Fresno, CA 93794
---
FreeRepublic.com is powered by software copyright 2000-2008 John Robinson