---
The Last 18 Wounded Warriors Leave Walter Reed – Saturday, August 27, 2011
September 1, 2011 | Kburi


Posted on 09/01/2011 7:18:33 PM PDT by kburi
Shortly after 6 am Saturday morning, and less than 9 hours after our last Friday night at Walter Reed, the first members of the DC Chapter of Free Republic began to arrive at the gates where the ambulances would depart Walter Reed.

Between Silver Spring, MD and Bethesda, Montgomery County, MD police cars were already at every intersection to ensure a non-stop passage for each ambulance to the newly named Walter Reed National Medical Center in Bethesda.
By 6:30 am, the banners and signs were ready for the first of 18 ambulances. A food court, courtesy of the Trooprally's and Lurker Bill, was set up on a corner. The coffee and doughnuts were very welcome.

7 am was the scheduled move start time. The first ambulance was several minutes late. But once they started, another ambulance followed every several minutes or so.
From the front gate, we could see the long line of ambulances waiting to go into the big white tent where each ambulance was loaded and then drove slowly to the front gate and stopped.
A DC police vehicle drove in front of it and escorted the ambulance to the Maryland line, where the Montgomery County police took over.
The ambulance carrying the last wounded warrior, left shortly after 8:45 am. The gates were closed after that.



As the ambulances passed us, every so often we could see a hand waving at us. These were the most severely wounded soldiers and we know that they knew, we were there supporting them.
Colonel McHugh, the Garrison Commander, came out to talk with us and thank us for being there over the years to support the wounded warriors and their families.
Later, Colonel Coots, the Walter Reed Healthcare System Commander, came out onto Georgia Ave to thank us.

If you have to get up early on a Saturday morning, this was the morning, slightly cool and clear.
With flags waving, banners hung and signs held, each ambulance was greeted until it disappeared up Georgia Ave. Meanwhile, traffic was building and passing cars were honking and waving just like a typical Friday night.
We were joined by three visitors: Kate, a volunteer with Honor Flight, Janet, an Air Force Staff Sergeant on her way to Afghanistan and Sirak, who used to live in the neighborhood, saw us and wanted to join us.

We were also "joined" by some members of the press: NPR, Matt of the Washington Post, CBS, the Army News Service and a couple of others. They had little understanding of who we were and why we were there.

Maybe the American flags confused them.

This was a very nice end to the 6 years and 4 months of consecutive Friday evenings at Walter Reed.

It ended because BRAC decided to close Walter Reed, the US Army's flagship hospital, and not because Americans couldn't find the time on Friday evenings to support our troops.





God Bless Our Troops and their Families




FReepers, Lurkers and Visitors on August 27, 2011
Mr. and Mrs Trooprally, CindyTrueSupporter, Fraxinus, Kburi, PrezUSA222, RonGKirby, TammyCat, VictoryNY, Lurkers Bill, Bryan, Jim, Kim and Terry. Visitors: Janet, Kate and Sirak.


---
To see After Action Reports beginning in March 2005, please check BufordP's Walter Reed Freep Archives :

BufordP's Walter Reed FReep archive
---
August 27, 2011 Photos Of The Final Move
(courtesy of Mrs. Trooprally)
Shortly After 6 am, Saturday
Looking Across Walter Reed's Front Lawn at the Huge White Tent
In Which the Ambulances Were Loaded One By One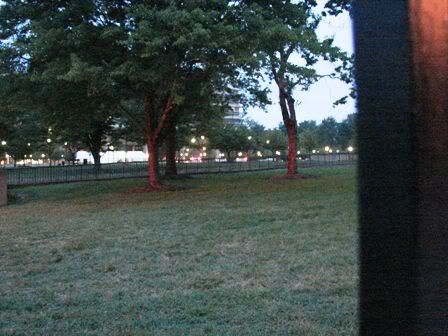 Outside the Entrance,
The DC Chapter Gets Ready For the First Ambulance
Terry, VictoryNY and Bryan take one corner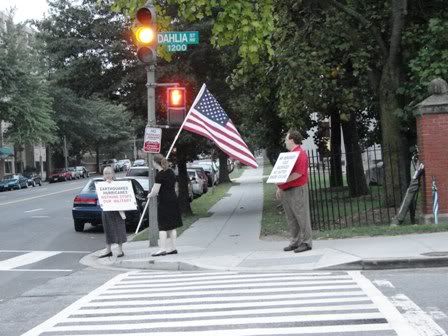 RonGKirby Takes Another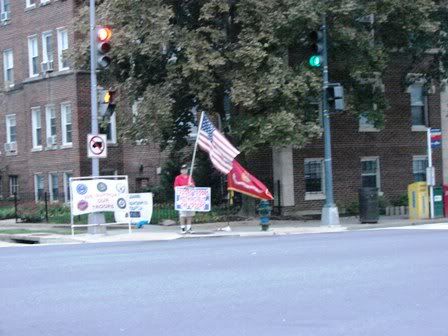 Kim, TammyCat and Trooprally prepare A 3rd corner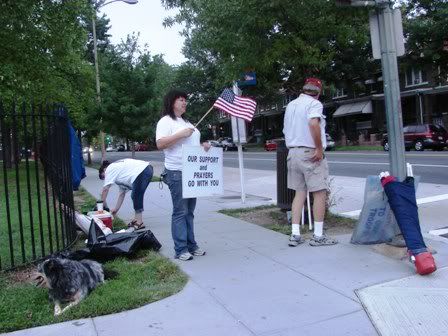 Bill Sets Up The Food Court, While CindyTrueSupporter Keeps Watch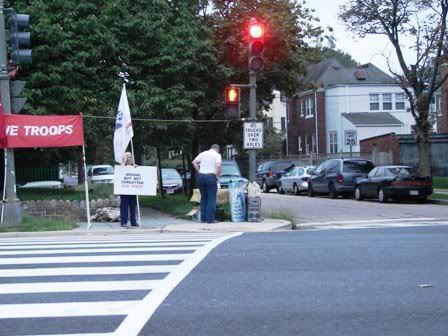 The First Ambulance Is Ready To Leave Walter Reed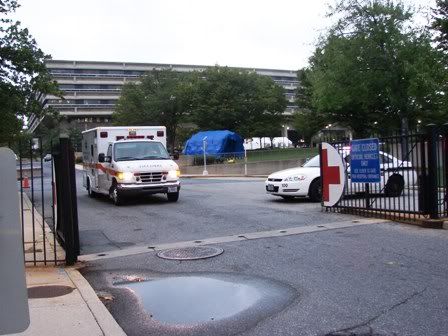 Bryan, Kburi and Bill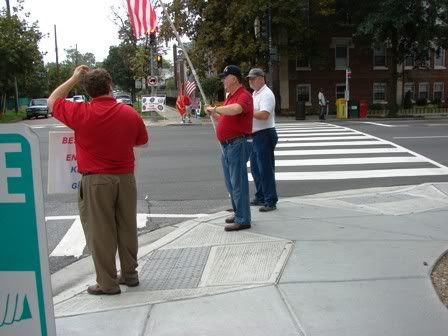 VictoryNY, Bryan, NPR Phtographer(Kneeling)
and Matt, the Washington Post Photographer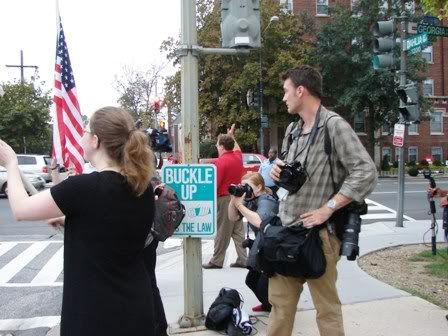 The Ambulances Keep Coming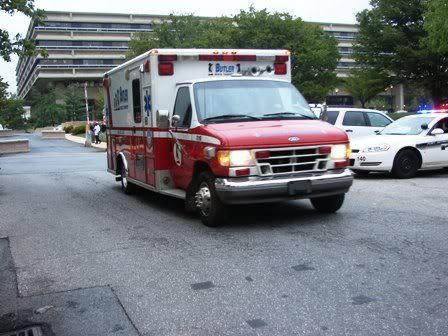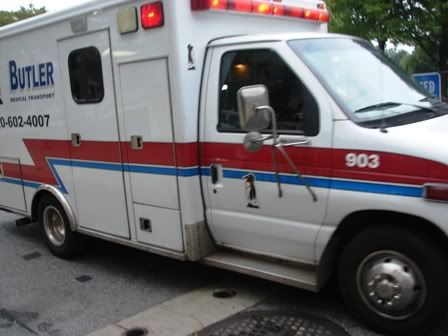 And Coming ……..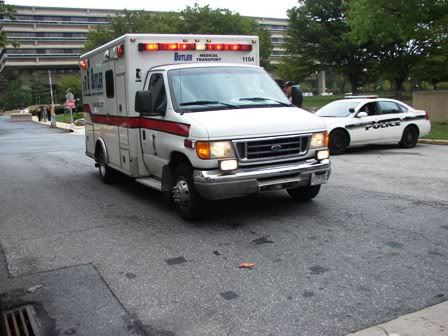 DC Police Escorts Led Each Ambulance Up Georgia Ave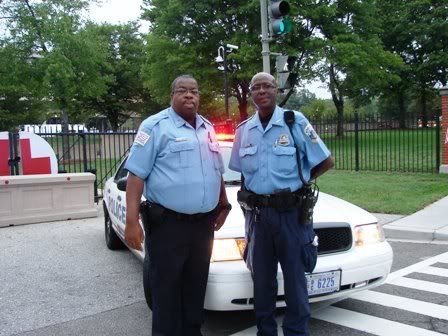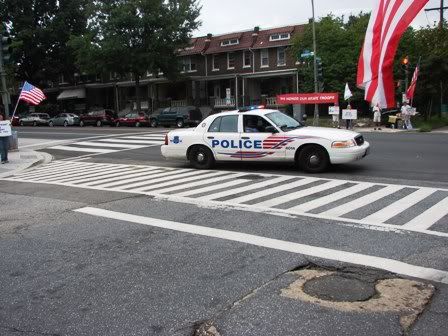 Can't Miss This Corner - RonGKirby and Terry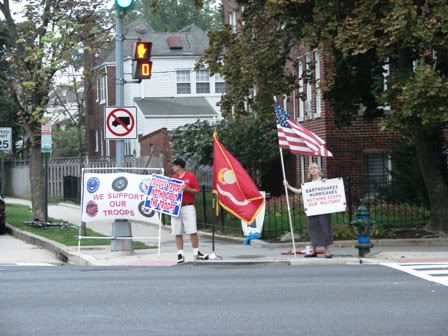 Showing Support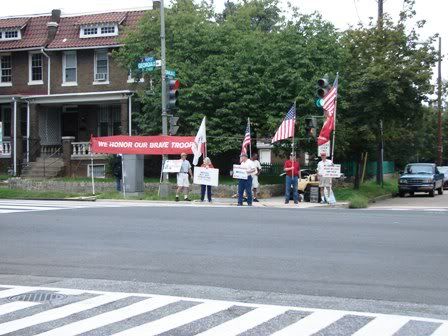 Sirak and Fraxinus Waiting For the Next Ambulance



Flanked By Kim and Tammycat, An Air Force Staff Sergeant
(on her way to Afghanistan) Stands With Her Parents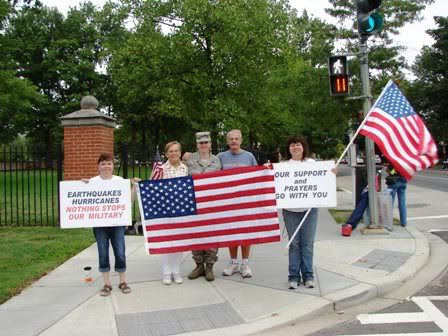 The Ambulance Carrying The Last Wounded Warrior to Leave Walter Reed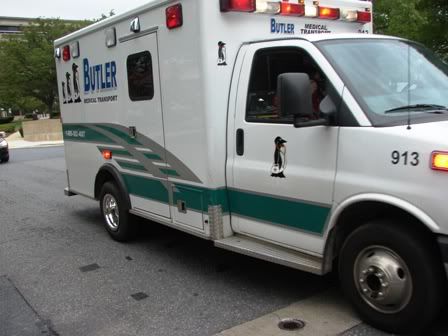 After 102 Years, Walter Reed Closes Its Gates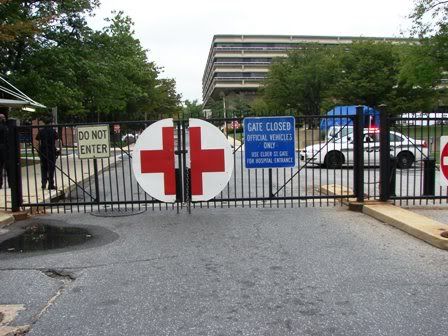 ---
TOPICS: Activism/Chapters; Free Republic; US: Maryland; US: Virginia
KEYWORDS: aar; military; rally; walterreed
---
Navigation: use the links below to view more comments.
first 1-20, 21-22 next last
---
---
---
---
---
---
---
---
---
---
---
---
---
---
---
---
---
---
---
---
---
Navigation: use the links below to view more comments.
first 1-20, 21-22 next last
---
---