---
Motherís Day Weekend at Walter Reed, Week 316, May 6, 2011
May 9, 2011 | Kburi


Posted on 05/09/2011 6:41:17 PM PDT by kburi

On Mother's Day, the DC Chapter of Free Republic wants to take a moment to recognize and thank all the active duty Mothers, and all mothers with sons or daughters serving in the military. This country owes a lot to your service and caring.

Reporting on the 316th consecutive Friday night at Walter Reed, Mr and Mrs Trooprally sent the following summary for May 6, 2011.
We arrived a little early and promptly started to unload our gear. As we were unloading we heard the blast of an ambulance siren. We paused to see if it was the Wounded Warrior ambulance from Andrews Air force base. It was. We immediately dug out some signs to hold up even though the wounded warriors could not see us. At least the drivers can see us and relate our presence to the wounded.
To our surprise, there were three 3 heads looking at us through the rear side windows. Once they read our signs, they energetically waved back. Another first at Walter Reed!



We got a surprise as VictoryNY showed up. It was great to see her. VictoryNY first took the sign thanking the Navy Seals for a job well done. It also had Osama's face on it surrounded by the 'null' circle. That caused a lot of honks everywhere. Later she relinquished the honor to Lurker Jim.



Friday nights have become more and more an honor just to see and hear from our brave Warriors.
Tonight a soldier named Jesse, came out to get something to eat. He had a prosthetic leg. VictoryNY, who first met Jessie as he came across the street, greeted him with her warm smile. He came over and shook hands with the FReepers. Then he said "got to go before the storm hits".
After some conversation with our Wounded Warrior, we went on with more whooping and hollering. As usual, mostly Tammy Cat and VictoryNY. We have been told by numerous soldiers and staff that they can be clearly heard inside Walter Reed.



We had some thunder, lighting and rain that lasted about 35 minutes. As the storm moved in, winds briefly blew around 35MPH. We debated about taking the banners down and lowering the flags by one section. The blue all-weather banner was blown around and twisted, a quick fix with another bungee repaired it.
Luckily the winds died down quickly and we left the flags and banners up. Putting on rain gear and ponchos, we went back to business as usual. Snacks tonight included pizza ,sodas, and cookies for dessert.

Mark, an Army vet, who was at WR for a checkup, also stopped by. He was here last year coming from Germany after having heart problems. He came back to WR for medical treatment with his mom, Dee.
It was great to see him again and meet his mother.

The bus came at 9:25pm. We stayed until the heroes returned from dinner. All in all, a great night.
---
Mark, flanked by Lurker Jim and Fraxinus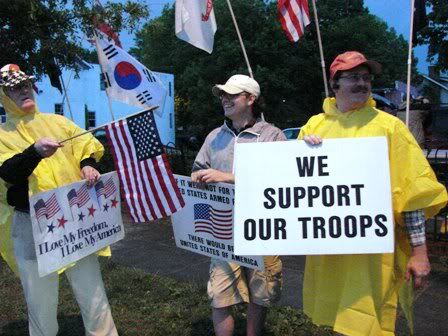 Mark with his mom, Dee, and his guide dog.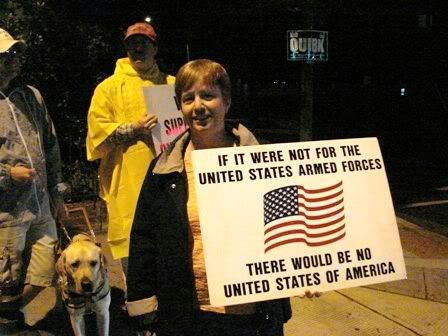 ---
HONOR ROLL for May 6, 2011
Mr. and Mrs Trooprally, VictoryNY, TammyCat and Idaho, Lurker Bill, Fraxinus, RonGKirby, Lurker Jim, Special Guest Mark and his mother, Dee
---
Moonbat News

Three moonbats, then one more came. At nine sharp, they left.


---
FOOTNOTES
The DC Chapter invites you to join us every Friday night between the hours of 6:30pm to approximately 9:30pm.
---

If you can't get to D.C. to join us but would like to do something for the wounded, you can find a wealth of ideas by FReepmailing Tom the Redhunter, Cindy-True-Supporter, VAFlagwaver, or PleaDeal. Directions to our Walter Reed freep location from the Takoma metro station

BufordP's Walter Reed FReep archive



---
May 6, 2011, Photos, (courtesy of Mrs. Trooprally)


VictoryNY and Trooprally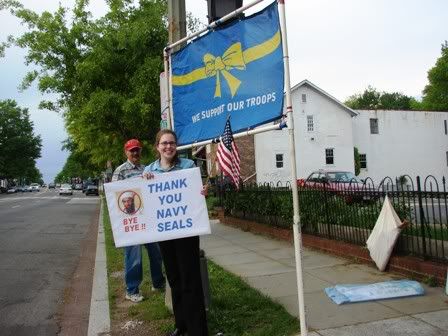 TammyCat and VictoryNY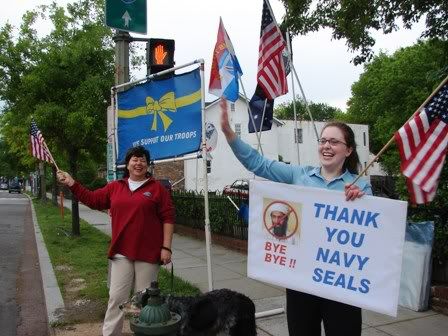 Lurker Jim and Flag Row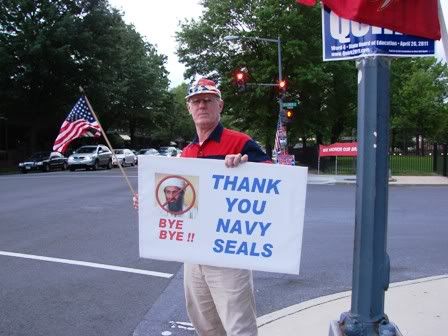 RonGKirby and Trooprally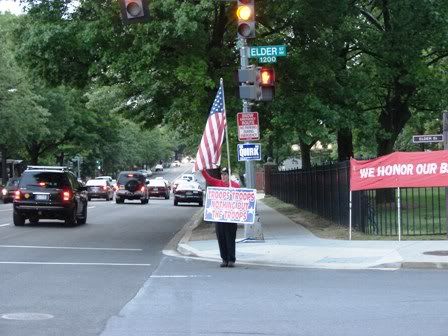 VictoryNY, TammyCat and Fraxinus talking with Wounded Warrior, Jesse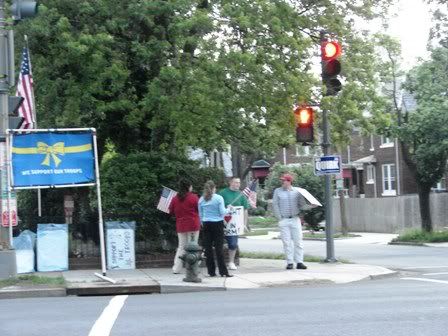 Lurker Bill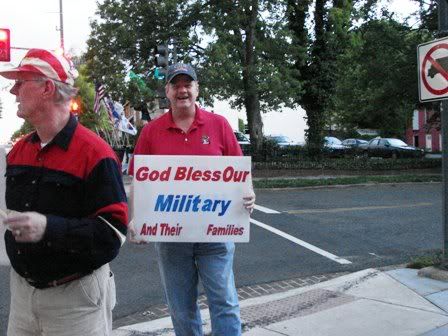 Colorful Clouds Follow the Showers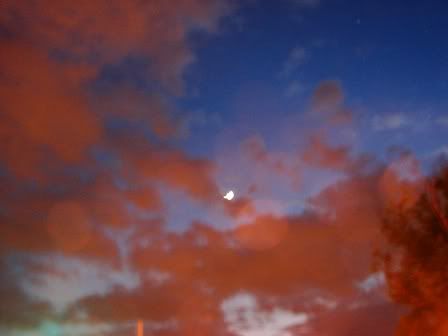 The Bus Returns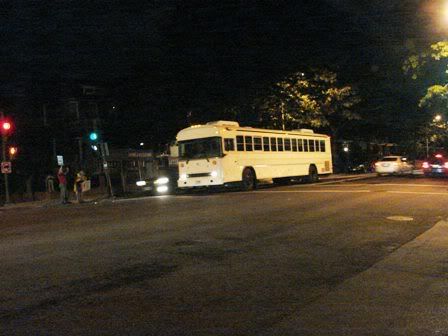 ---
TOPICS: Activism/Chapters; Free Republic; US: Maryland; US: Virginia
KEYWORDS: aar; military; rally; walterreed
---
---
---
---
---
---
---
---
---
---
---
---
---
---
---
---
---
---
---