---
America is on the way back to ZOT!



Posted on 08/09/2006 2:25:13 PM PDT by libertys fire

Edited on

08/09/2006 2:36:09 PM PDT

by Lead Moderator. [history]

For the first time in the long time, eye can begin to felt good for my country.

A choice was to be maid between the old miltary industrial complex beholding to the shill and aa true man of peace and international responsibility. In a Democratic State without the corruption of Dyebold, the people arose in anger and made the right decision.

May be is this a sign we are going in the direction. To quote an phrase, it feels like the morning in America.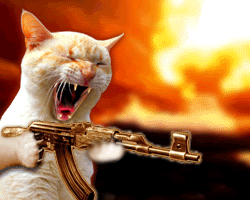 ---
TOPICS: Politics/Elections; Your Opinion/Questions
KEYWORDS: achoicewastobemaid; beholdingtotheshill; cabanaboy; cornforteeth; dyebold; eyecanbegintofelt; goinginthedirection; herekittykitty; maybeisthis; nedlazot; reallybadwriting; sionnsar; smellslikeadummie; spellslikeadummie; sporkweaselalert; toquoteanphrase; troll; vikingsporkweasels; wheresmybong; zot; zotmebaby
---
Navigation: use the links below to view more comments.
first 1-20, 21-40, 41-60, 61-80, 81-85 next last
---
---
---
---
---
---
---
---
---
---
---
---
---
---
---
---
---
---
---
---
---
Navigation: use the links below to view more comments.
first 1-20, 21-40, 41-60, 61-80, 81-85 next last
---
---