---
A Post-Election Toast
Hammadjay85 | Hammadjay85


Posted on 11/08/2012 10:11:53 AM PST by Hammadjay85

A Post Election Toast:

It is in the latter hours of election night when I pour three fingers of bourbon into a glass and stand next to the light switch, clicking the light on to commemorate the extraordinary beacon of freedom, personal responsibility, and economic liberty that for so long stood as the foundation of this great republic. Only to push down on it in sorrowful recognition that the glorious beacon has been effectively extinguished - not by its elected leader, but by the electors who care not for individual responsibility, liberty, or freedom. Tonight, as I turn the switch off, I recognize that our nation has not merely acquiesced its consent now "as" the governed, but has further embraced the blissfully ignorant ideal of a socialist construct wherein we the people have no greater sense of personal responsibility - nor degree of pride - than to sit outside the public toilet handing out the proscribed four squares of paper as the rest accept their squares contently and appreciatively from cradle to pathway to grave. What light through yonder window breaks? It is the blazing beacon of a once free, independent, and prosperous nation led by its own people into darkness - visible to our children only as a flickering candle glows. Will they have any comprehension of self reliance, self determination, and economic liberty? Can they prosper when the wisdom of Friedman and Sowell was so readily disregarded by so many of us on this day? And, will they be able to reignite the flame that we have all but extinguished? Or will their government masters simply call in the hose? A toast and a prayer for you oh glorious beacon! And, with a hearty swig, I bid you goodnight, not knowing if you will still be with us come the dawn. Click....

---
TOPICS: Issues; Parties; U.S. Congress; U.S. Senate
KEYWORDS: beacon; freedom; liberty; toast



---
To: Hammadjay85
I enjoyed that, thanks.
And welcome.

---
To: Hammadjay85
"Consider the work of God: for who can make that straight, which he hath made crooked?"
Ecclesiastes 7:13
---
To: Hammadjay85
Yeah. I've been 'toasting' for 2 days now...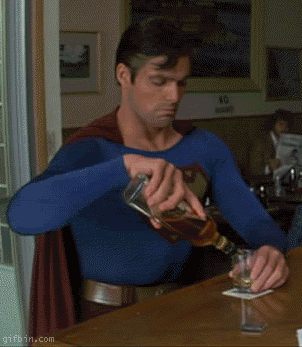 ---
To: AmericanSamurai
"For God is the one who, for his good purpose, works in you both to desire and to work.
Do everything without grumbling or questioning, that you may be blameless and innocent,
children of God without blemish in the midst of a crooked and perverse generation, among whom you shine like lights in the world, as you hold on to the word of life ... Philippians 2: 13-16

---
FreeRepublic.com is powered by software copyright 2000-2008 John Robinson