---
To: Bender2; big'ol_freeper; Allegra; SevenofNine; Cletus.D.Yokel; Rummyfan; Liberty Valance; ...
NFL LIVE THREAD PING
Let me know if you want on/off the list.
Picks contests players get your picks in.
Thursday picks already recorded, Carolina: Myself, Pete, Big

---
To: Impy
Carolina
L.A. Chargers
Houston
Green Bay
Pittsburgh
Cincinnati
Tennessee
New England
Dallas
N.Y. Giants
Baltimore
Kansas City
Denver
New Orleans
Philadelphia
Cleveland
another stellar week... tthanks for playing...
3
posted on
09/11/2019 6:41:12 AM PDT
by
teeman8r
(Armageddon won't be pretty, but it's not like it's the end of the world.)
---
To: Impy; big'ol_freeper; SevenofNine; Cletus.D.Yokel; Rummyfan; Liberty Valance; Perdogg; ...
Re:
"Moving on...
how about them Browns?"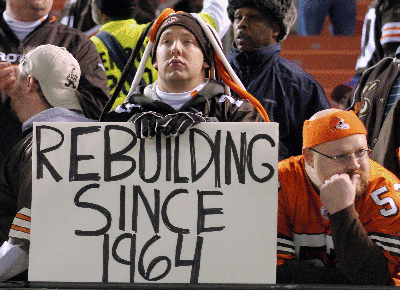 That...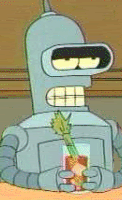 really sums it up, Imp.
Yet I'll probably pick them to win someday...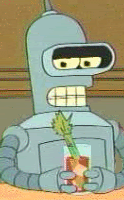 but not this week--
Week Two begins with the Bucking Ears at Kam's Kitties where while both are losers from opening games, yet I think Kam will find an acorn and a win--
Grab-A-Loto's 69ers outlast that red-headed stepchild signal caller at TCU North--
Bolts over the Lambchops who kissed their sisters in a tie with the midget Cardinal QB last week--
The Viqueens on a roll over Big's Cheeseheads--
Allegra's Old Earlers smash Luckless Indy--
Big's Pattycheaters get an eary bye-bye at the Phins--
The Bills go 50-50 in their NYC series with a close loss to Eli & Company--
The Seahags win streak continues as does the Stooler's losing one--
My Boys have an old fashioned bris trimming the Deadskins--
The Crab City Crows peck off any hope Arid-Zona has--
Allegra's Texicans get back on track over the Jags--
Meanwhile, my Old Dallas Texans take Jon-Jon;s Bad Boys to the woodshed--
Da Bears get a mile high at Denver, but not a win--
Naw'leans at the Ewes has Drew pulling it out at the end--
The Iggles don't give Atlanta an even break--
Monday has Da Egos from Cleveland get no respect and a loss to the Jets--
In the college ranks, my Navy Lads should get by East Carolina--
While Big's Kadets play Wile E. Coyote to the Teasips at San Antonio's Roadrunners and they may need more than help from ACME--
My Aggies get back in the saddle with a win over Lamar--
The Teasips get an early break playing touch with Rice--
Lastly, my Old Pappy's TCU Horney Toads smack down Purdue--

11
posted on
09/11/2019 7:18:18 AM PDT
by
Bender2
("I've got a twisted sense of humor, and everything amuses me." RAH Beyond this Horizon)
---
To: Impy
Carolina over Tampa Bay
L.A. Chargers over Detroit
Houston over Jacksonville
Minnesota over Green Bay
Seattle over Pittsburgh
Cincinnati over San Francisco
Tennessee over Indianapolis
New England over Miami
Buffalo over Giants
Baltimore over Arizona
Kansas City over Oakland
Chicago over Denver
New Orleans over L.A. Rams
Philadelphia over Atlanta
N.Y. Jets over Cleveland
And my beloved Cowboys...
Dallas over Washington! (WOooooooHOooooooooo)
---
To: Impy
Didja watch Cubs this afternoon? Crazy.
I seem to remember ChiSox is your passion.
Gonna be 4 hour game
33
posted on
09/13/2019 4:35:02 PM PDT
by
campaignPete R-CT
(Committee to Re-Elect the President ( CREEP ))
---
To: Impy
Winners:
Carolina
Tenn
Detroit
Buff
Balt
Pats
Cowboy
Hous
Seattle
Cincy.
Minn.
To be continued
D-backs were a team of destiny. They reached their destiny.
Brewers are now a team of destiny
34
posted on
09/14/2019 6:28:29 AM PDT
by
campaignPete R-CT
(Committee to Re-Elect the President ( CREEP ))
---
FreeRepublic.com is powered by software copyright 2000-2008 John Robinson