---
The Washington Redskins will NEVER change its name; owner insists & breaks silence on 'racist' term
The Daily Mail ^ | May 10, 2013 | Daily Mail Reporter


Posted on 05/10/2013 11:25:25 PM PDT by DogByte6RER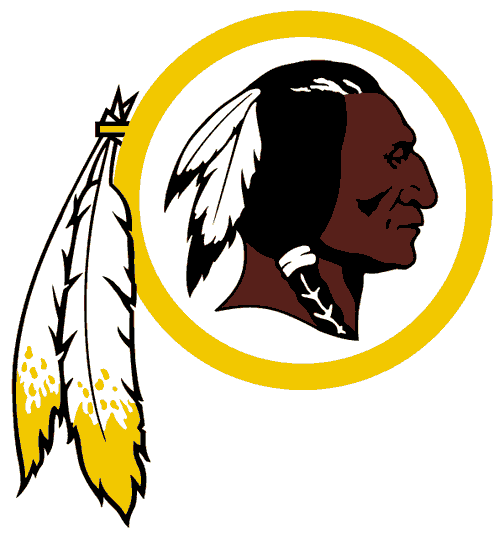 The Washington Redskins will NEVER change their name, insists owner as he breaks silence on 'racist' term
The owner of the Washington Redskins has insisted that the name of the team will never change despite growing controversy over its origins as a derogatory term for Native Americans.
Daniel Snyder told USA Today : 'We'll never change the name. It's simple. NEVER'.
The team has been under fire from some critics who say the term is a racial slur because of its origins in bounties placed on the scalps of Native Americans by British settlers.
The director of the National Museum of the American Indians has said the word 'redskin' is equivalent to the 'n-word'.
But Mr Snyder, who rarely speaks to the media, broke his silence on the name which has been with the team since 1937.
He told the paper: 'We will never change the name of the team. As a lifelong Redskins fan, and I think that the Redskins fans understand the great tradition and what it's all about and what it means, so we feel pretty fortunate to be just working on next season. 'We'll never change the name. It's that simple. NEVER — you can use caps.'
A recent Associated Press poll found that 80 per cent of Americans believed the Washington team's name should remain unchanged.
However that proportion dropped by ten per cent from ten years earlier when 90 per cent said the team should still be called the Redskins.
Critics of the name have launched legal action in a bid to dent the Redskins Federal copyright protection.
'With everything that Native Americans have gone through in this country, to have a sports team named the Redskins - come on, now.

(Excerpt) Read more at dailymail.co.uk ...
---
TOPICS: Business/Economy; Chit/Chat; Local News; Miscellaneous; Outdoors; Society; Sports
KEYWORDS: danielsnyder; football; indians; multicult; nativeamericans; nfl; pc; racecard; racist; redskins; skin; washingtonredskins
---
Navigation: use the links below to view more comments.
first 1-20, 21-36 next last
---
---
---
---
---
---
---
---
---
---
---
---
---
---
---
---
---
---
---
---
---
Navigation: use the links below to view more comments.
first 1-20, 21-36 next last
---
---