---
To: Trapped_In_NY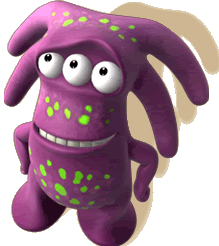 ya better tell your neighbors you're from Pennsylvania...
8
posted on
04/04/2013 4:50:15 PM PDT
by
Chode
(Stand UP and Be Counted, or line up and be numbered - *DTOM* -ww- NO Pity for the LAZY)
---
To: Chode
"Yes hi, I'm from Pennsylvania, uh, Gettysburg. No, I mean, not that...Oh, darn..."
---
To: Chode
LOL,first question to be asked will be,"Where are you from?"
---
To: Chode
I plan to tell people I'm a political refuge (which is the truth). I'll be working 20 miles NE of Atlanta, and I have no need to go into the city itself unless I choose to do so (kind of like my current relationship with NYC, except in Atlanta, I'll be able to drink a big gulp. While carrying.)
I know quite a few people at our Atlanta location already, and I've visited the area a few times over the years. I had a choice between Tampa & Atlanta, and I went with my gut - the people I know from Atlanta are some of the nicest people I've ever met. Great people, my husband loves grits, I love biscuits, and I'm determined to learn to slow my pace down & smell the roses. I know the traffic is like the 7th circle of hell, so I plan to choose my home carefully. I also know that some areas have serious crime issues, so I'm going to be careful to select a neighborhood with a lower crime rate, surrounded by neighborhoods with lower crime rates (to slow down the creep). Where I live on Long Island, I have MS13 gang members living down the street from me. So I think I'm good....
---
FreeRepublic.com is powered by software copyright 2000-2008 John Robinson