---
Harrisburg City - Amish, Queers, Terrorist and Losers (Vanity)
Vanity | February 24, 2013 | ConservativeInPA


Posted on 02/24/2013 11:05:51 AM PST by ConservativeInPA

I was driving home from work on Friday and I noticed a building that seemed to be the campaign headquarters for Dan Miller who is running for Mayor of Harrisburg. Seeing the campaign headquarters prompted me to think about the upcoming election and the situation in Harrisburg.

While I do not live in Harrisburg, plenty of my tax dollars go to Harrisburg and cities like Harrisburg (through state and federal taxes). This is a profile of Harrisburg and the candidates for mayor in the upcoming election. I am certain that there are very similar circumstances in many cities across America.

Demographics

Population (2011): 49,673 (9th largest in PA)

Race:
Black: 52.4%
White: 30.7%
Hispanic: 18.0%
Two or more races: 5.2%
Asian: 3.5%
Native American or other: 0.6%

Household median income: $26,920
Per capita income: $15,579

Poverty:
Families: 23.4%
Entire population: 24.6%

Violent crime index in 2011
Harrisburg: 709.6
U.S. Average: 213.6

Property crime index in 2011
Harrisburg: 452.9
U.S. Average: 273.7

Fiscal Irresponsibility

The city is carrying a $16 million budget deficit into the next fiscal year. This adds to the $340 million in debt for city of barely 50,000 people. The Harrisburg School District, separate and apart from the city government, has a $50 million budget deficit in addition to $588 million of debt. This is for a school district that is the third worst in academic performance out of 501 school districts in the commonwealth. Harrisburg schools boast a 60% dropout rate, and only 20% of those that go on to graduate are functionally literate based on PSSA scores.

The Current Democrat Mayor

The Amish Queen, Linda Thompson, is coming to end of first term as mayor.


Mayor Linda "I feel like Barak Obama's Sister" Thompson
There is plenty of blame for Harrisburg's fiscal and cultural problems to go around. Queen Linda only makes matters worse. But in fairness, the problems are a result of decades of Democratic rule.
Thompson has shown no fiscal responsibility and is completely onboard with Mayor Bloomberg's gun grabs. She is frequently ridiculed on local talk radio for her "unique speech patterns".
Dan Miller - Democrat candidate for Mayor
Dan Miller's campaign headquarters is in a building on the corner of Forster and 2nd streets with multiple signs proclaiming "Teamsters for Obama". Miller is endorsed by the Gay and Lesbian Victory Fund and has long been known as a prancing faggot around the Harrisburg area.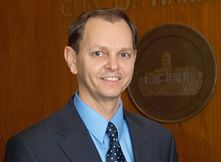 Dan Miller - Faggot
It got me thinking about what thug Teamsters have in common with a queer. My only conclusion is they both want the destruction of America values and to rob hardworking Americans of the fruits of their labor. Miller has long been the Comptroller of the city. He talks about fiscal restraint the same way as Barak Obama. He say's one thing and does another.
Eric Papenfuse - Democrat Candidate for Mayor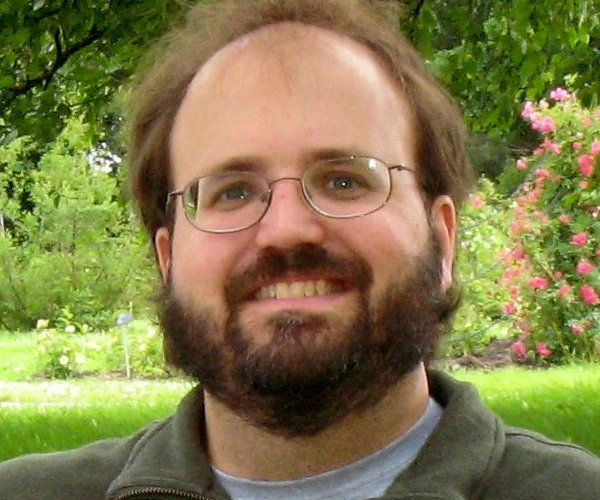 Eric "Occupy Harrisburg" Papenfuse
Eric Papenfuse will be lauded by the local liberal media in the upcoming election. Papenfuse is a business owner. He owns the Midtown Scholar Bookstore. Too bad he is a communist and a supporter of terrorism. Papenfuse hosted Occupy Harrisburg meetings and terrorist Bill Ayers on multiple occasions. Papenfuse is perhaps the most vile of the scum running in the Democratic primary.
Nevin Mindlin - Republican Candidate for Mayor
Mindlin lost to current Mayor Linda Thompson in the last election. While not hispanic, Mindlin probably has a better chance at being elected if he hands out beer to the 30% hispanic population and confuses them into thinking that he is the most interesting man in the world.
---
TOPICS: Education; Local News; Miscellaneous
KEYWORDS: harrisburg; harrisburgelection; harrisburgpa; harrisburgpolitics; lindathompson
---
Navigation: use the links below to view more comments.
first 1-20, 21-23 next last
---
---
---
---
---
---
---
---
---
---
---
---
---
---
---
---
---
---
---
---
---
Navigation: use the links below to view more comments.
first 1-20, 21-23 next last
---
---