---
RIP Chris Kyle
Posted on 02/12/2013 4:25:25 PM PST by Dusty Road
It was an Honor to meet you!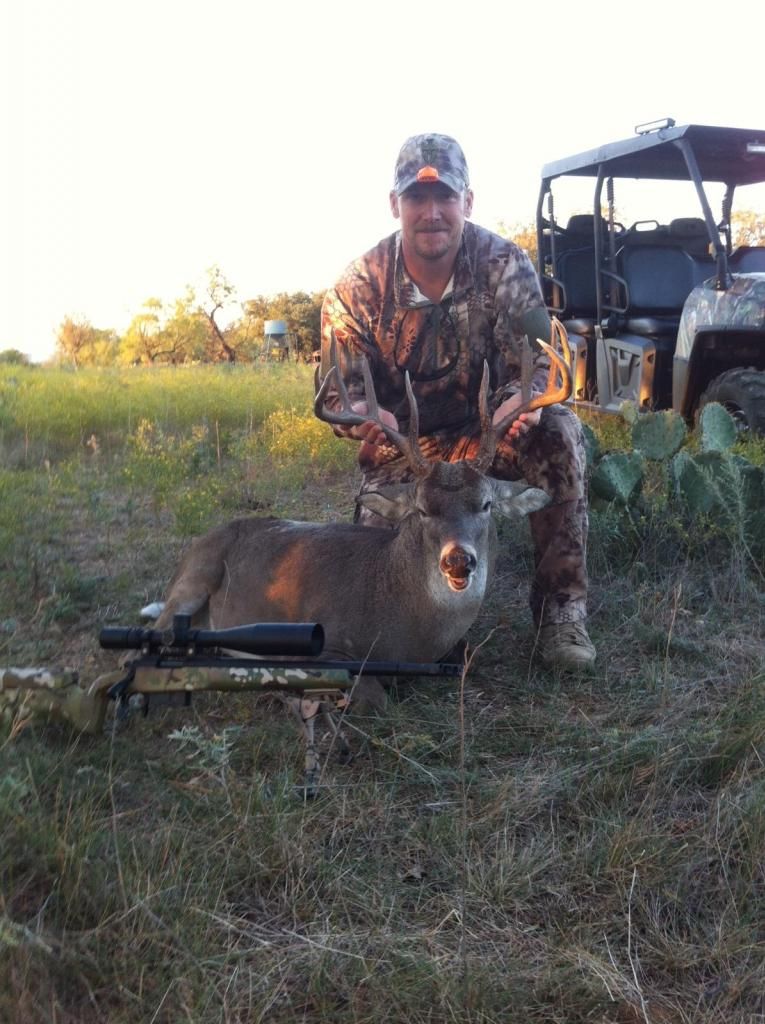 ---
TOPICS: Chit/Chat
KEYWORDS: banglist; chriskyle; navyseals



---
To: Dusty Road
Several people uploaded YT vids this afternoon from the funeral procession. I got really choked up. It is so great to see the utmost respect and outpouring from local people.
2
posted on
02/12/2013 4:30:52 PM PST
by
RushIsMyTeddyBear
(Great vid by ShorelineMike! http://www.youtube.com/watch?v=KOZjJk6nbD4&feature=plcp)
---
To: RushIsMyTeddyBear
This is Texas we can't help ourselves, it's who we are.
---
To: Dusty Road
Chris will NOT be forgotten by many. I was there at the stadium in spirit yesterday and on the road in spirit today. Disgraceful that hussein will be speaking tonight on the day Chris was laid to rest. RIP brother.
---
To: Dusty Road
reading his book now... Prayers up
5
posted on
02/12/2013 5:29:46 PM PST
by
Chode
(Stand UP and Be Counted, or line up and be numbered - *DTOM* -ww- NO Pity for the LAZY)
---
To: Dusty Road
Well, God love ya'! We're 'bout the same in Alabama.
6
posted on
02/12/2013 6:10:55 PM PST
by
RushIsMyTeddyBear
(Great vid by ShorelineMike! http://www.youtube.com/watch?v=KOZjJk6nbD4&feature=plcp)
---
FreeRepublic.com is powered by software copyright 2000-2008 John Robinson