---
To: Morgana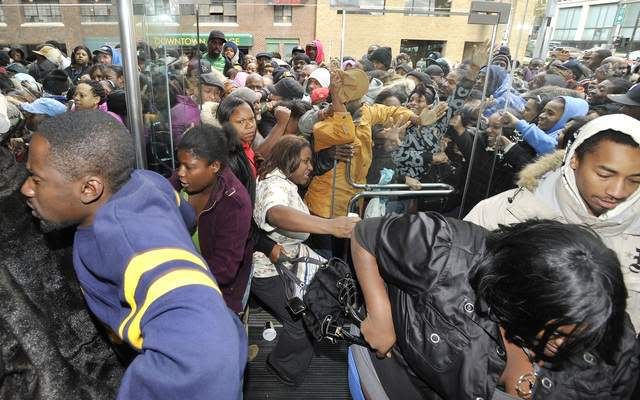 10
posted on
12/10/2012 4:27:47 AM PST
by
traditional1
(Don't gotsta worry 'bout no mo'gage, don't gotsta worry 'bout no gas; Obama gonna take care o' me!)
---
To: traditional1
And they are acting out on full bellies.
Just wait until 50 million EBT cards flash ERROR at the cash registers, and they are hungry.
Or a few days later, when they are starving.
16
posted on
12/10/2012 5:41:18 AM PST
by
Travis McGee
(www.EnemiesForeignAndDomestic.com)
---
To: traditional1
You know that picture youi posted is shopped, don't ya?
This....
This is the original unphoto-shopped picture.
/s

18
posted on
12/10/2012 7:07:41 AM PST
by
Responsibility2nd
(NO LIBS. This Means Liberals and (L)libertarians! Same Thing. NO LIBS!!)
---
FreeRepublic.com is powered by software copyright 2000-2008 John Robinson