---
'Homeland': Showtime's Thriller Gets Fact Checked by an Intelligence Expert (CAUTION: Spoiler Alert)
The Daily Beast ^ | Oct 29, 2012 | Samantha Zalaznick


Posted on 10/30/2012 2:08:38 PM PDT by DogByte6RER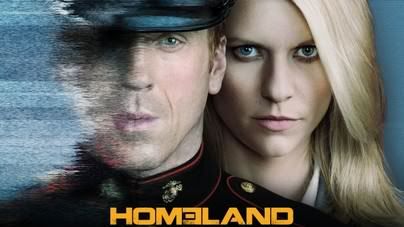 Would that really happen to Brody? Samantha Zalaznick talks to an intelligence expert about the level of realism within Showtime's Emmy Award–winning drama Homeland. WARNING: Contains major spoilers for Sunday's episode. Read at your own risk.
Last night's (sic Oct. 28) Homeland thrillingly ripped itself open. Over the course of a single episode, Brody (Damian Lewis) was outed, as he admitted to working with Abu Nazir (Navid Negabhan), loving Issa, and planning to kill VP William Walden (Jamey Sheridan). It's all out on the intense interrogation table between Carrie (Claire Danes) and Brody. So now they're double flipping him, and Brody's going to help the CIA stop Nazir's impending attack, while we go back to debating which side he's really on.
Last night's episode approached 24 status with a knife through Brody's hand, so we thought it'd be a good time to do some intelligence work of our own and find out—could any of this really happen?
The Daily Beast checked in with former counterterrorism planner, CIA expert, and Homeland fan Rick "Ozzie" Nelson, and the answer is ... no, not really. We talked about this interrogation and other plot points we've questioned, and Nelson breaks down for us what's real and, mostly, what's not.
Can the CIA even operate in the U.S.?
Rick "Ozzie" Nelson: No, the CIA does not conduct domestic spying or collect intelligence on U.S. citizens. It's not their job, it's the job of the FBI. So if there were a counterintelligence threat in the U.S., whether it's an agent from a foreign nation that was trying to collect intelligence or there was a terrorist cell operating, the FBI would have the lead on that because it has to fall under legal construct.

(Excerpt) Read more at thedailybeast.com ...
---
TOPICS: Chit/Chat; Conspiracy; Military/Veterans; Miscellaneous; Society; TV/Movies
KEYWORDS: braincandy; cia; espionage; factchecked; hollywood; homeland; intelligence; showtime
---
---
---
---
---
---
---
---
---
---
---
---
---
---