---
a chart worth looking at before listening to cuomo preach to florida about how to "flatten the curve"
Twitter ^ | 6/27/20 | @boriquagato


Posted on 06/28/2020 12:16:14 AM PDT by conservative98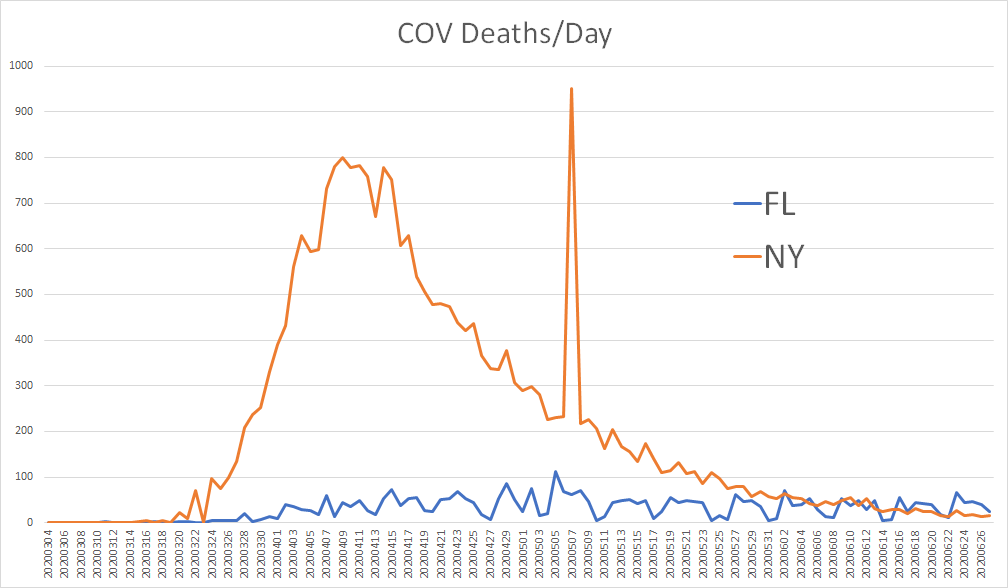 (Excerpt) Read more at twitter.com ...
---
TOPICS: Chit/Chat
KEYWORDS: andrewcuomo; classactionfodder; coronavirus; cuomo; cuomoholocaust; deathbygovernor; democratpartypress; desantis; fakenews; fl; florida; jackbootedass; mediabias; newjersey; newyork; nj; ny; philmurphy; rememberthebodybags; roguelist; rondesantis; waronflorida



---
To: conservative98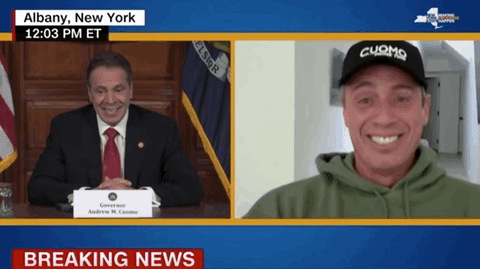 ---
To: conservative98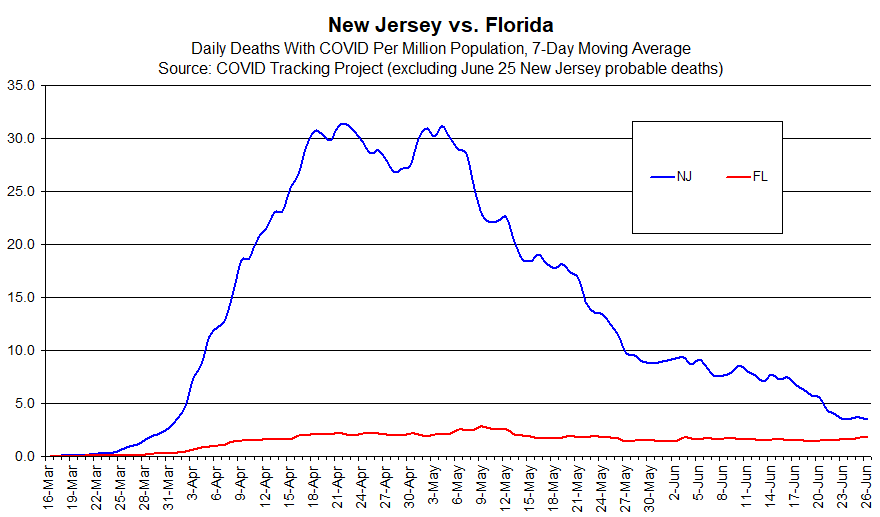 ---
To: conservative98
***Pew shows White House is more believable:
27 Jun: NYT: On Coronavirus, Americans Still Trust the Experts
But that trust may be tested in the months ahead.
By Margot Sanger-Katz; Sabrina Tavernise contributed reporting.
But a New York Times/Siena College survey shows a large majority of American registered voters quietly trust the advice of medical experts.
"I think there's too much pessimism about American trust in science," said Elizabeth Suhay, an associate professor of government at American University...
The poll shows that large majorities across the partisan divide trust medical scientists and the Centers for Disease Control and Prevention, though Democrats are more trusting than Republicans over all...
Jonathon Ferguson, a real estate agent in Central Michigan and self-described conservative, says he has conservative friends who have resisted public health measures as infringements of their rights. But he has largely supported the actions of his governor, Gretchen Whitmer, a Democrat who imposed control measures over the objections of the president...
***Pew research has shown that people who rely on the White House for information on the virus tend to think the disease and pandemic are less dangerous than people who get their news from the national or local news media...
And, consistent with other surveys, trust in the news media is low, especially among Republicans. Only 7 percent of Republicans say they trust the national news media to provide accurate information about the virus. That could be a problem, since far more Americans are learning about the pandemic from news reports than from their personal doctor or the C.D.C. website...
https://www.nytimes.com/2020/06/27/upshot/coronavirus-americans-trust-experts.html
---
To: conservative98
What the heck happened in New York on May 6?
---
FreeRepublic.com is powered by software copyright 2000-2008 John Robinson