---
---
To: Nextrush
Hit in the eye by a grenade. Ouch.
I suspect if the French were allowed guns the police would not be firing AT protesters. When ballots fail, bullets sail.
2
posted on
02/14/2019 2:50:32 AM PST
by
American in Israel
(A wise man's heart directs him to the right, but the foolish mans heart directs him toward the left.)
---
To: Nextrush
The daughter of President Emmanuel Macron's wife Brigitte, Tiphaine Auziere, denies she's being paid to organized a "great debate" town hall meeting which is part of nationwide strategy by the government to counter the Yellow Vests protests.
French women are usually unattractive, but Macron's stepdaughter is cute...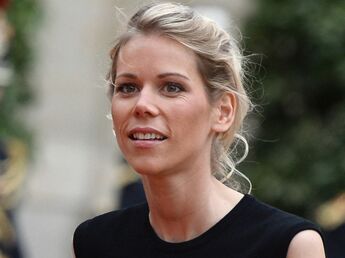 ---
To: Nextrush
Is it time to toll out l'guillotine?..ka-Chung!
7
posted on
02/14/2019 3:24:29 AM PST
by
teeman8r
(Armageddon won't be pretty, but it's not like it's the end of the world.)
---
To: Nextrush
he was suddenly hit by a police round
As opposed to slowly?

9
posted on
02/14/2019 4:41:12 AM PST
by
Right Wing Assault
(Kill-googl,TWITR,FACBK,NYT,WaPo,Hlywd,CNN,NFL,BLM,CAIR,Antifa,SPLC,ESPN,NPR,NBA)
---
To: Nextrush
FIRST BLOOD
They are shooting at you.
They are aiming for your eyes to blind you.
They are unelected, Corporate CEOs who grabbed power.
SHOOT BACK.
---
FreeRepublic.com is powered by software copyright 2000-2008 John Robinson