---
To: greeneyes; All
OK. I am finally able to get on the computer tonight. So far behind I think I'm ahead. Starting at 200 and reading forward. Bagster may be more caught up than I am. LOL
---
To: greeneyes; bagster
Until bagster's heart recovers from learning the news above ;)
1. Mule drops a sentencing recommendation on Rick Gates saying that he's not done with his stuff yet (all ok, goes to Podestas, etc. IMO)
2. POTUS went with Pence to the Pentagon.
3. POTUS did a press gaggle with Sheriffs & DHS.
4. POTUS VETOED the DS RINO-12 + DEM bill to block national emergency on the border.
5. AG BARR signed the official order executing + initiating the national emergency EO.
6. Newly reinstituted @POTUS_Schedule aka @45_Schedule posts that Barr signed at 3:24 on 3/15 - follow the watch!
7. DEMs stir when it's suggested that they stepped out of line here - it may be the case that since the EO was not yet effective, the bill that POTUS vetoed was actually ineffective for legal purposes, and should have actually been passed *after* Barr put the EO into action.
8. Presumably MIL now engaged in THE PLAN per meeting at Pentagon this AM and once the border is secure, then the perp ops may commence!
9. There were many "Q" posts accompanying the events - ACTION PACKED! :)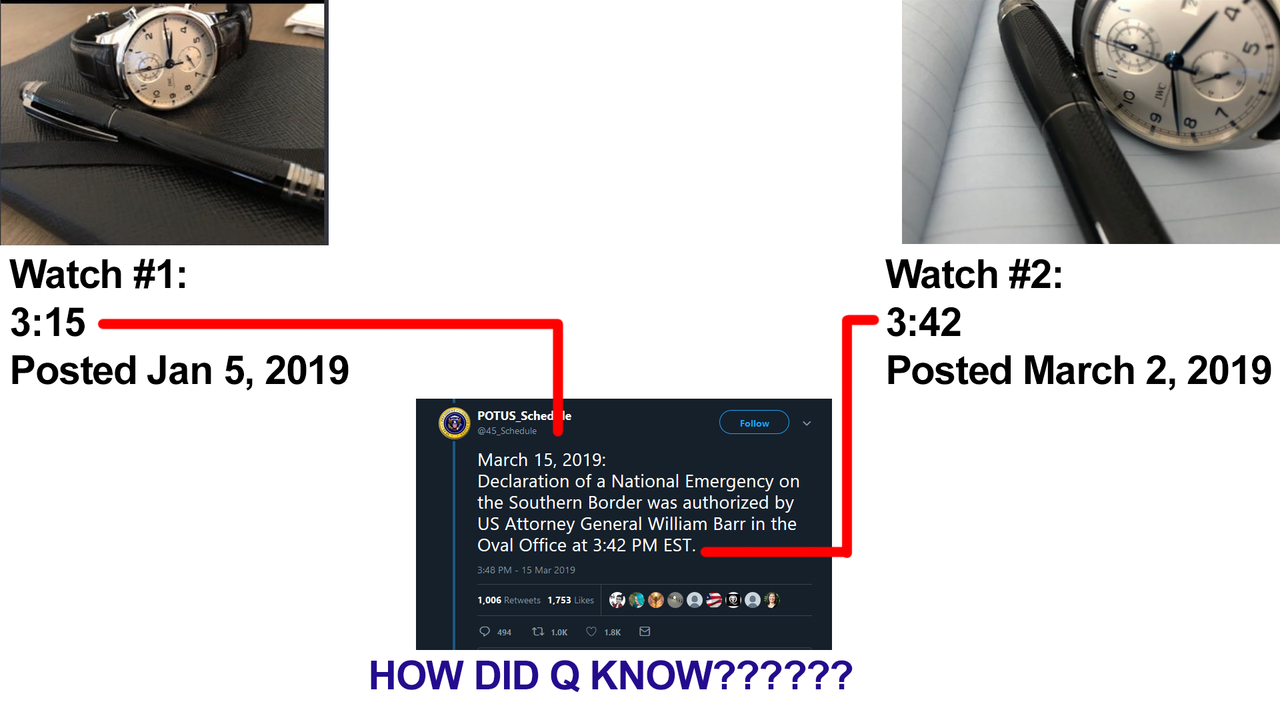 ---
FreeRepublic.com is powered by software copyright 2000-2008 John Robinson