---
To: Melian
EXCELLENT BREITBART QUOTE ON SITE: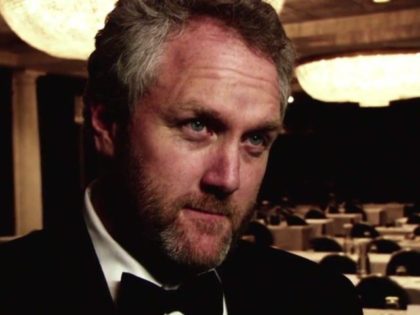 "I'm fighting back against years and years and years of the cultural and the political left telling people to sit down and shut up, and I'm finally telling a bunch of people, whether it be a conservative or a libertarian on a college campus, whether it be an actor or a director in Hollywood who wants to make movies that represent his world view, I'm sayin' I'm gonna lead the charge. And you want to follow me? Fine. And there are people who are followin' me. I want to make things equal. I want people to have a free and open voice." – Andrew Breitbart, 1969 – 2012

---
New one just up:
.

---
To: stars & stripes forever
Andrew Breitbart, 1969 – 2012
God bless him! I hope in the end we can provide some justice for him!

3,004
posted on
03/01/2019 7:30:32 AM PST
by
pgkdan
(The Silent Majority STILL Stands With TRUMP! WWG1WGA)
---
To: stars & stripes forever
AOC puts that Breitbart quote in Action, as well, just for a comparison. Light VS. Darkness.
And then there is the Turtle, who is slippery and shuffles paper for power, and only mutters. Cornyn, etc., and other Quiet guys at the top of the US Senate.
3,059
posted on
03/01/2019 10:19:39 AM PST
by
RitaOK
(Viva Christo Rey! Public Ed & Academia are the FARM TEAM for more Marxists coming, infinitum.)
---
FreeRepublic.com is powered by software copyright 2000-2008 John Robinson