---
To: Travis McGee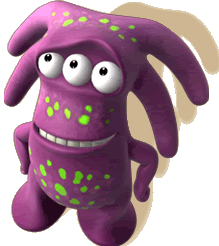 do you remember the FReepmail i sent you a couple years ago saying the trilogy would prolly one day be compared to the TTD?
well, here we go...

40
posted on
04/13/2012 4:31:00 PM PDT
by
Chode
(American Hedonist - *DTOM* -ww- NO Pity for the LAZY)
---
To: Chode
It took awhile, but you nailed it.
45
posted on
04/13/2012 4:36:24 PM PDT
by
stephenjohnbanker
(God, family, country, mom, apple pie, the girl next door and a Ford F250 to pull my boat.)
---
To: Chode
Yep, it was inevitable. As soon as my books began to get really wide traction, they would be used as a vehicle to tar constitutional conservatism.
Good luck with that, in four novels that feature heroes and villains in every category, racial and otherwise. Shoot, there are even Arab, Jewish, black and Hispanic heroes.
And villains.
(Unlike in his PC-fairyland, where only white Christian men can be evil villains, and it's a hate crime to have an evil person from outside that designated scapegoat group.)
It's not so different from the last National Socialists--today's liberals are all about racial identity. They just like and dislike different races today.

53
posted on
04/13/2012 4:53:48 PM PDT
by
Travis McGee
(www.EnemiesForeignAndDomestic.com)
---
FreeRepublic.com is powered by software copyright 2000-2008 John Robinson